Message from Essex County Council:
Courtaulds Culvert, Bovingdon Road, Bocking
Progress Update – 20 February 2018: Courtaulds Culvert
Works are now substantially complete and Bovingdon Road was reopened to vehicles on 19 February 2018.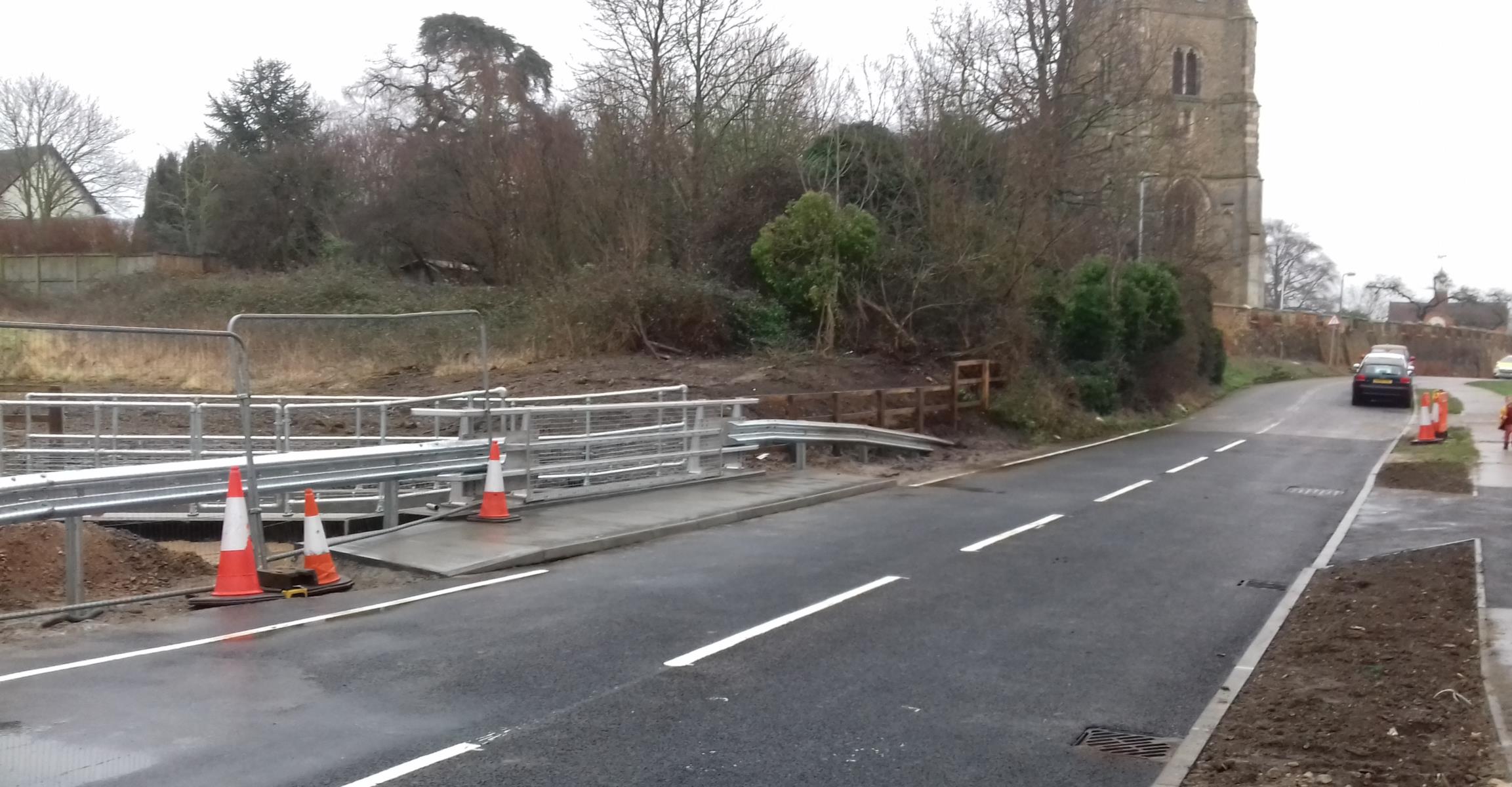 The site team are now focused on returning the compound and temporary parking areas to its former state and undertaking remaining drainage works within Bovingdon Road.
Thank you for your continued patience while we work to complete these works.